Every student faces life-changing career decisions early on, from choosing the right study-stream in Plus 2 to college courses to career options after college. "What do I do next?" is the million-dollar question that perplexes every student as they approach these critical junctures in their educational lives. The rising anxiety is because they know well that the decisions they make today, will inevitably determine their career options, future success, and happiness. Surely, identifying an ideal career path early on would give the student a clear jump-start in life.
Here's where VedAtma comes in. VedAtma helps students make educational and career choices best aligned with their unique natural potential. This ultimately leads to both professional and personal fulfillment in the future. And this discovery can be done in just six hours through the VedAtma process.
Focuses on the Unique Natural Potential
The basic tenet of VedAtma's counselling process is the ability to dig deeper into the unique natural potential of the individual student and spot the convergence of three main aspects – Personality, Aptitude, and Career Interest. VedAtma believes one can fulfill his or her full potential in studies and career only when these three aspects are considered. These three aspects help identify careers that would be personally satisfying, motivating and let each student exercise his/her competent skills. In essence, these address the satisfaction, motivation, and capability in a career.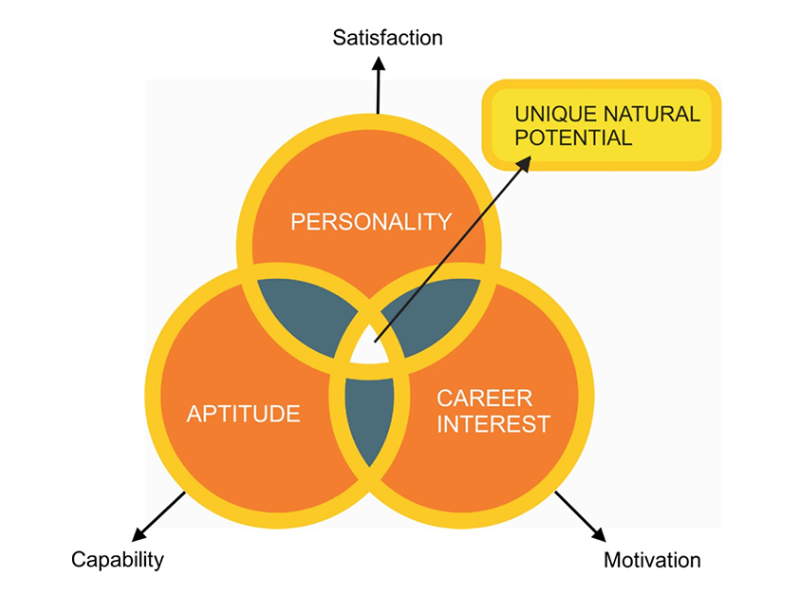 Traditionally, most educational and career counselling limited students to addressing only two aspects– 'What do I want to do?' and 'Where do I want to do it?' Students missed asking two other vital questions – 'Who am I?' and 'Why do I want to do it?'. VedAtma encourages students to explore these critical questions.
World-renowned assessments used
The unique process of student evaluation at VedAtma is based on two globally acclaimed career assessments, namely the Myers-Briggs Type Indicator® Assessment (MBTI®) and Strong Interest Inventory® Assessment.
MBTI® is used by 90% of the Fortune 500 companies and used by top colleges and universities worldwide as a foundation tool for career development.
The Strong Interest Inventory® Assessment provides valuable insights into a student's interests, effectively aligning their interests with potential educational, professional, and leisure activities.
Personalized One-To-One Counselling; Parents as Observers
After taking these online assessments at home, every student will have three one-to-one counselling sessions with a certified counsellor, with parents as silent observers. These in-depth counselling sessions covering various aspects of the reports are geared towards identifying the unique natural potential and appropriate study/career streams.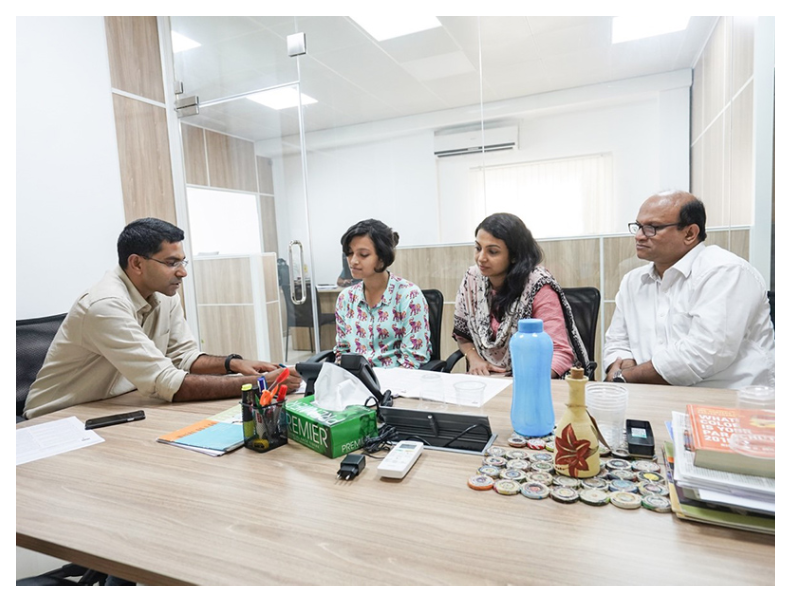 The best way forward
VedAtma helps students find answers to the right questions, ultimately enabling them to make informed career decisions with parental support. Students from 9th grade to college could find this extremely helpful in choosing appropriate study-streams in Plus 2, college courses or careers after college.
VedAtma could be a critical turning point in your child's potential career and happiness. And all it takes is six hours!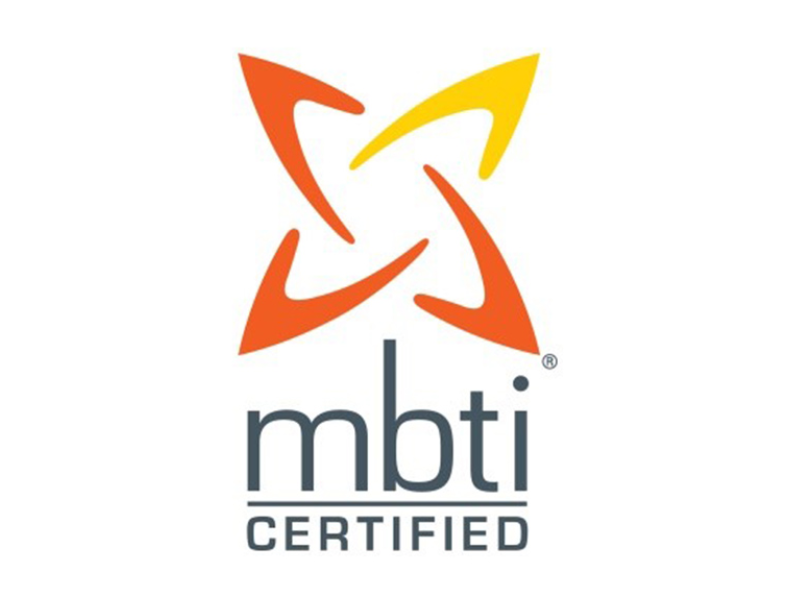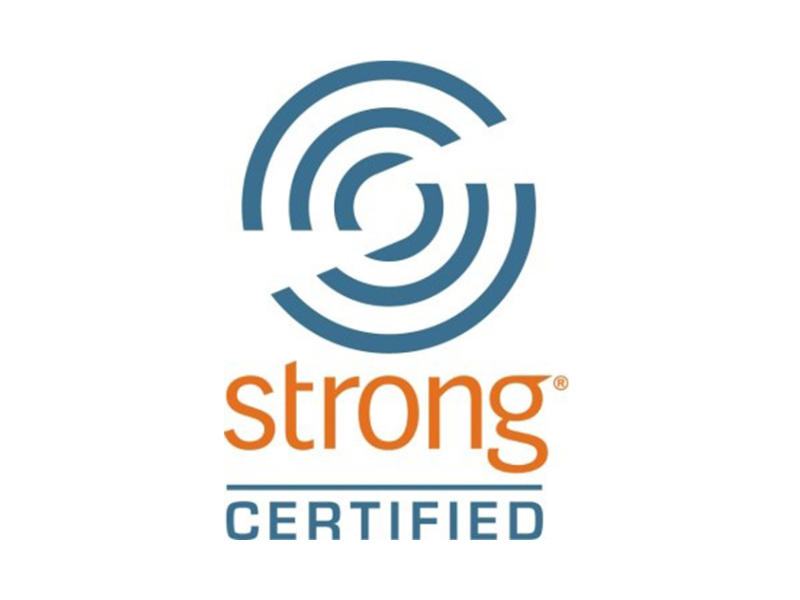 MBTI, Myers-Briggs Type Indicator and the MBTI logo are trademarks or registered trademarks of The Myers & Briggs Foundation in the United States and other countries.

Strong Interest Inventory and the Strong logo are trademarks or registered trademarks of CPP, Inc., in the United States and other countries.

Disclaimer: Content Produced by VedAtma Consulting

[ad_2]

Source link

Tags: