Bennett University announces admissions open for B.Tech. program for the academic year 2020-21. The program offered under the
School of Engineering & Applied Sciences (SEAS)
,
Bennett University
, Greater Noida, is committed to developing global, research-oriented engineers with significant focus on future technologies, entrepreneurial mindset and applied learning.
Established in 2016 by Times of India Group, Bennett University, Greater Noida offers B.Tech. programs in five streams – Computer Science Engineering, Electronics and Communications Engineering, Mechanical Engineering, Engineering Physics and Biotechnology.
School of Engineering & Applied Sciences (SEAS) has academic collaborations with top of the league universities including Georgia Institute of Technology (USA), a Global Top 10 institution, Florida International University, University of Nebraska, Omaha and University of South Florida. Depending on the institution, the collaboration enables selected students to do internships, pursue masters etc besides curriculum support and joint research projects between the partnering institutions.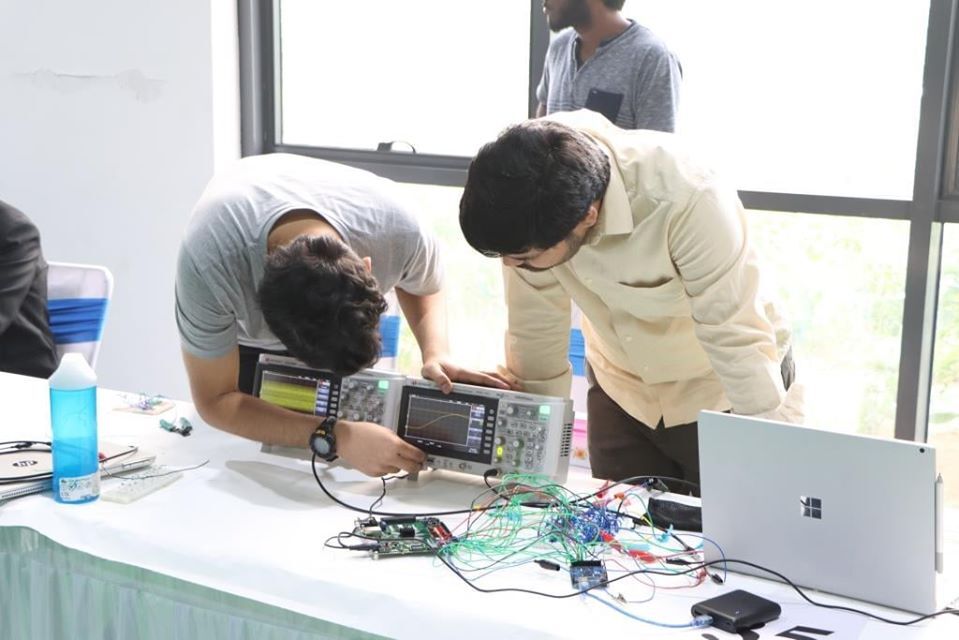 The B.Tech. program in Computer Science Engineering also provides specialisations in emerging technologies like Artificial Intelligence, Blockchain, Cyber Security, Data Science, Gaming and Virtual Reality, and Robotics & Automation. These specialisations are offered based on selection criteria from the second year of the program and ensure that each computer science engineer excels in one of the future technologies in addition to the strong foundation of computer science engineering.

Bennett University offers admission scholarships up to 100% of tuition feed based on merit on first come first serve basis. The scholarships are based on the best of the scores in one of qualifying examinations i.e. 10+2 Board exam or JEE Mains percentile (Jan 2020/April 2020) or SAT Score or NEET 2020 percentile (only for B.Tech. Biotechnology). For B.Tech.
admissions of 2019-20, more than 100 students were admitted with 100% and 50% scholarships while overall 63% B.Tech. students joined the University on merit-based admission scholarships. Another unique feature of admission scholarship at Bennett University is that the same can continue for the entire duration of the program provided the student meets the laid down academic criteria consistently every year. For details, please visit the
B.Tech. admissions page on the website.

The campus placement for the founding batch of B.Tech. (2016-20) students had a brilliant start with leading MNC's and IT majors participating in the drive. The first campus placement drive for B.Tech. students till now has witnessed more than 100 offers with 20 students receiving multiple offers and Microsoft offering a CTC of Rs 44 lacs to one of the Bennett students. Bennett University also facilitates on-campus coaching for GRE and GMAT for Bennett students who wish to pursue masters' post-graduation. The University is confident that some of its students from graduating batch will receive admission offers from Ivy League institutions to pursue their master degrees.

Bennett University has a thriving start-up culture under Bennett Hatchery, the in-house business incubation centre. Bennett Hatchery has more than 30 student start-ups currently being mentored on campus. The Hatchery also facilitates participation in national competitions, global boot-camps, visits to Accelerators and talks by Start-ups/VCs for budding entrepreneurs. In a short history of 3 years, two of the students' start-ups from Bennett University have already raised external funding of USD 3 Million and are running commercial operations.

For detailed information on B.Tech. admissions, visit the
University website or call at 1800-103-8484. To apply for the B.Tech. programs, visit
Application Page.


[ad_2]

Source link

Tags: