PUNE: A week long fire safety awareness campaign has been planned by Safe Kids Foundation and Honeywell in collaboration with Pune Metropolitan Region Development Authority (PMRDA) and Pune Municipal Corporation fire departments to mark the national fire and evacuation drill day was launched at St. Joseph Boys School, Khadki. The impressive fire drill demonstrations were conducted by Devendra Potphode, chief fire officer, PMRDA, said a statement issued by the organisers.
Over 1,000 students witnessed the drill and learnt about the importance fire emergency preparedness. Various firefighting equipment were on display and the use of each of this equipment were explained in detail by PMRDA fire officers.
Potphode said that, "We are undertaking activities to encourage and inculcate fire safety awareness among students and citizens in general and hope that together we can ensure fire and life safety within our Pune region and state as well. We are happy to be associated with Safe Kids Foundation to conduct this drill".

Chief fire officer, fire department, PMC, Prashant Ranpise, said that, "Fire safety education for students is highly imperative in today's world. We often come across cases where short circuits, livewires, and leaking gas connections lead to untoward fire accidents. In such situations, fire safety knowledge is essential".
National Fire and Evacuation Drill Day is observed nationwide every year on January 21 to promote fire emergency preparedness. In Pune, Safe Kids Foundation and the city's fire departments organized 32 fire and evacuation drills in schools, communities, and housing societies.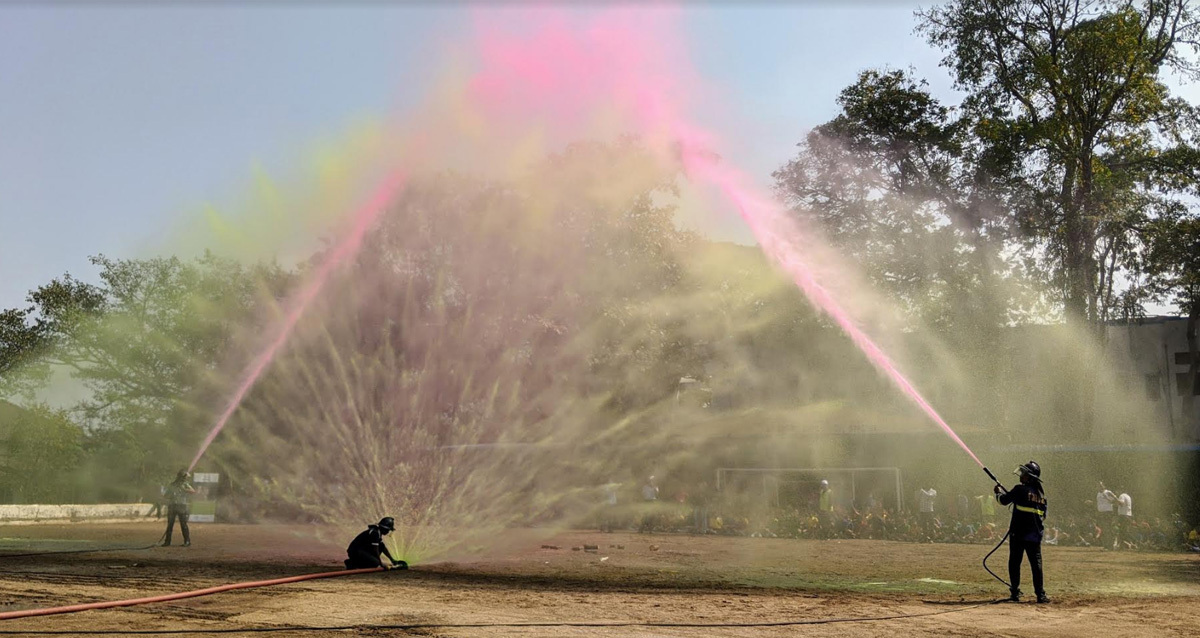 On the side-lines of National Fire and Evacuation Drill day, an inter-school 'junior fire safety champion' science project contest was also held at St. Joseph Boys School in which students from 32 schools across PMC, PCMC and PMRDA participated. The winners of the competition are: Mahaila Asharam School, Karvenagar, (1st Prize), SVS High School, Khadki, (2nd prize), S M Choksey High School, camp (3rd prize).

Cinthia Pinto, Program Director, SKF, said, "We have trained 5.56 lakh children from 1,227 schools and 4.73 lakh parents from 250 communities. Our objective is to help students become responsible citizens and advocates of fire safety and thus contribute to making Pune a safe city in India".


[ad_2]

Source link

Tags: